Assembled in the U.S.A. from U.S.-made components. A 100% woman-owned enterprise.
FIRE WIRE MARINE OFFERS THE FIRST GENUINE IMPROVEMENTS MADE TO EXOTHERMIC CUTTING RODS IN OVER 20 YEARS.
OUR EXOTHERMIC CUTTING RODS ARE PRODUCED BY PEOPLE WITH OVER 35 YEARS IN THE MANUFACTURING BUSINESS. EACH
ROD IS MANUFACTURED UNDER THE STANDARDS ESTABLISHED BY ISO 9001-2008. ONLY THE BEST OF MATERIALS IS USED IN
THE PRODUCTION OF THESE RODS AND ALL RAW MATERIAL IS SOURCED IN THE U.S.
FIRE WIRE MARINE DEVELOPED THE PRODUCT WITH THE ASSISTANCE OF THE COMMERCIAL DIVING COMMUNITY AND PRODUCED A CUTTING ROD WITH ALL THE FEATURES THESE EXPERTS REQUESTED. FIRE WIRE MARINE'S PROPRIETARY FIRE-KOTE INSULATION PROVIDES MAXIMUM PROTECTION AGAINST SCRAPES AND ABRASIONS, AS WELL AS A HIGH DIELECTRIC COEFFICIENT TO PROTECT THE DIVER. FIRE WIRE MARINE'S EXOTHERMIC CUTTING RODS OFFER COMMERCIAL DIVERS THE HIGHEST DEGREE OF SAFETY PERFORMANCE OF ANY ROD ON THE MARKET. ALL OF THESE FEATURES, ALONG WITH THE FACT THAT OUR RODS ARE PRICED WELL BELOW OTHER RODS WITHOUT THESE FEATURES, MAKE FIRE WIRE MARINE RODS THE PRODUCT OF CHOICE.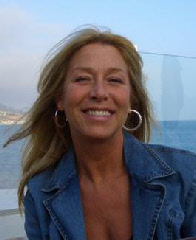 WE AT FIRE WIRE MARINE ARE CONFIDENT THAT THE DESIGN, QUALITY, PERFORMANCE, SAFETY AND PRICE OF THE PRODUCT MAKES OUR EXOTHERMIC CUTTING ROD THE CHOICE FOR ALMOST ANY CUTTING APPLICATION.
FIRE WIRE MARINE IS A 100% WOMAN-OWNED BUSINESS. WHEN YOU CALL OR EMAIL,YOU WILL BE SPEAKING DIRECTLY WITH OUR COMPANY PRESIDENT, JULIE PRESTON. SHE LOOKS FORWARD TO HEARING FROM YOU AND DISCUSSING YOUR EXOTHERMIC CUTTING AND COMMERCIAL DIVING NEEDS.