Assembled in the U.S.A. from U.S.-made components. A 100% woman-owned enterprise.
PRODUCTS FROM FIRE WIRE MARINE CAN BE PURCHASED BY CONTACTING US DIRECTLY OR THROUGH ANY OF THESE FINE
COMMERCIAL DIVING SUPPLIERS:
COMMERCIAL DIVING SUPPLY
2929 HIGHWAY 90 EAST
BROUSSARD, LA 70518

TEL (337) 330-2025
FAX (337) 330-2431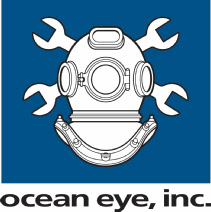 OCEAN EYE, INC.
36 WEST MAIN ST., STE. 1
ELVERSON, PA 19520
TEL (610) 621-5750
FAX (610) 621-5773
EMAIL: INFO@OCEANEYEINC.COM
ATLANTIC WELDING AND MARINE
P.O. BOX 3483
HILLSDALE, ONTARIO, CA L0L 1P0
TEL (705) 241-8230
SPIRO SERVICE A/S
STOA 29, 3970 LANGESUND
TEL 35 96 34 88
FAX 35 96 37 14
EMAIL: POST@SPIROSERVICE.NO